Classic Car Auto Insurance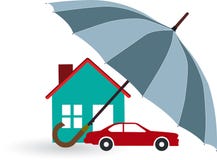 For those passionate about collecting and restoring classic muscle cars, few things can be as important as protecting these symbols of Americana. For this reason, many classic car enthusiasts will tell you that aside from the car itself, the most important thing about collecting and restoring classic muscle cars is carrying the right auto insurance. There are many companies out there that offer specialty insurance; in order to choose the right company for you, and certainly before shopping around, you need to ask yourself a few questions.
First off, where do you take your car? If you participate in club events and car shows, there is coverage available for damage incurred at both, as well as liability insurance. Many companies extend these coverages for overseas event as well. If these types of coverage are appropriate for your situation, then consider how much coverage you are going to want and/or need. A helpful tip of advice is to think worst case scenario at an event, and then get enough coverage for that.
Second, ask yourself some questions about the car itself. If you are still in the restoration process, do you need coverage for the duration? And afterward, do you want to be able to choose your own mechanic? Do you want to insure your baby for the actual dollar amount she is worth, or for what she's worth to you? As you are answering these questions, write them down, and be prepared to ask the insurance representative for exactly what you want.
Once you know what type of coverage you want, how much you want it for, and what types of requirements you have for a policy, then it's time to shop around. You can do this a few different ways. You can do some research into the leading classic car insurance companies, and make some good old fashioned phone calls. Or, you can take advantage of the car insurance quote comparison websites available on the Internet. No matter what route you choose, be prepared to ask the representatives for what you want. They want your business, and are ready to help you find the right policy for your situation.
You can't put a price on a classic muscle car like a 1967 Pontiac GTO, especially when you've put your heart and soul into a perfect restoration. So protect that emotional and monetary investment, and get the perfect auto insurance policy for keeping it safe.