Buying Insurance Leads Vs Producing Your Own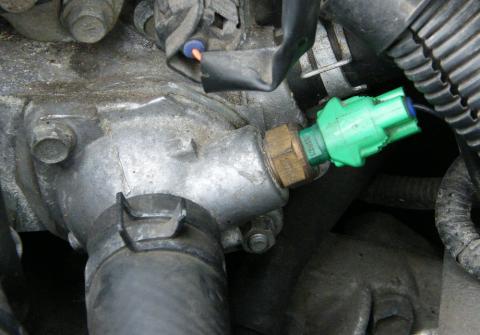 One of the first things to understand with an insurance Lead Company is the type of lead they offer; Shared, Exclusive, Free, and how recent (Aged). It doesn't take a lot of reasoning to know an Exclusive Lead is the most effective.
Shared
Most internet Lead Companies offer shared leads (they sell them to more than one agent). These companies are able to generate more income for themselves per lead selling them on a shared basis which explains why they prefer this method. With most reputable services an agent can has to suffer with a lead sold to 2-8 agencies! The competition is high. Shared ones average around $5-25 each and can go up from there. However, in an ever increasing market, these generation companies have utilized free games on Social Media sites (like Facebook or Tagged) and email Surveys to produce leads inexpensively for their company to sell to unknowing buyers. Why pay asking price for them when they are captured like this?
Exclusive
Exclusive leads are more valuable. They remove competition but lead companies are aware of this and as such that comes with a price. Depending on the company they cost from $35 to $75 or more per lead. Exclusive leads are generated typically by a hired telemarketing Call Center or by hiring a Direct Mail service, so someone has to pay this price. The Agent. The most effective (and costly) insurance lead is a 'hot" or live transfer lead. Live transfer leads are generated via phone calls and transferred directly to the agent. They are leads for that agent exclusively. With a Lead Company that consumer could have called other agents or submitted for another quote before going through their exclusive lead source. So is this really exclusively generated that for your Agency or just any Agency?
Free
The first free ones will ALWAYS be the best. Then comes the contract. Then, good luck. Testing the top providers takes money, time, effort, and can turn hopeful new agents into soured ex employees. Lead Companies offer free ones simply to lure you into using their company. This is misleading and not always indicative of what to expect.
Aged
If you are buying internet leads today they can be from aged. If you have captured that consumer's interest
instantly with a phone broadcaster while the prospect still has insurance on the mind, it can make a sell easier than convincing a direct mail respondant why they thought it was important to send back a reply card (with senior products, if they remember it at all). When a consumer receives a call and responds instantly, they are a "hot" prospect ready for a quote. Insurance Lead Companies use methods like email, text messaging, etc. Why pay for this when you can produce potential customers that are calling you?
Buying Expectations
Why deal with "forced" expectations when buying insurance leads? Why buy leads when you truly believe the producing companies are in question? Ever heard an agent say "half the leads I paid for were junk". They are probably right, yet these companies try to convince you that doesn't matter. They know if the leads were productive, these companies offering good, high quality leads would have Insurance Agents lined up waiting to pay hundreds of dollars. Reality? Most leads are just what you think, but still cost a minimum of around $10 each and although Lead Companies brag that they "scrub" them, a lot of junk is what you get. Even the most successful agents convert a mere 3% or more of their internet leads (a little higher with P&C). The bottom line for any Agent is ROI (Return on Investment).
For Lead Companies and Call Centers the bottom line is their profit margins. Internet leads are what they are, so you hope for a positive ROI. Keep hoping. The biggest waste of your valuable time is working on leads that aren't profitable. Internet leads aren't "sales guaranteed" as some may tout; they have to be worked hard or they will not be profitable. The Lead Companies know this. They are a business and profit on you. Just like any business, profit is the driving motive. Why should they profit if you don't?
New Options
With the creation of Lead Generation software, agents now can produce leads that are all exclusive for a fraction of the costs of using Call Centers and Lead generation companies. The software you choose should have the capacity to allow the agent the same technology the Call centers or Lead Generation companies use, so do your due diligence.
We suggest Lead Net Pro, manufactured just last October and available from various resellers. Pick a reseller with Insurance industry background, like a company with industry knowledge or a similar supplier so you can get the most guidance to write the most policies. The days of being at the mercy of outsourcing this portion of your Agency's growth has a new option.